GWKids Ministry:
5TH GRADE AND UNDER
Jesus loves kids, and they are made in God's image to love Him back. At Glorious Way, our mission is to foster this love through dynamic worship, engaging Bible ministry, prayer and fun. We want kids to have unbreakable bonds with God and with each other to equip them to fulfill God's highest call on their lives.
I have no greater joy than to hear that my children walk in truth. 3 John 1:4
---------------------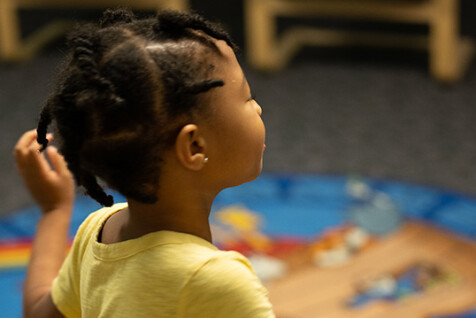 FAMILY ROOM
Under 2 years
Our family room is open during all services to accommodate parents of children younger than two. If your little one needs a break or it's time to eat, this is the place for you. A video feed in the room allows you to continue enjoying our church service while attending to your child. Volunteers are also available to babysit as appropriate.
---------------------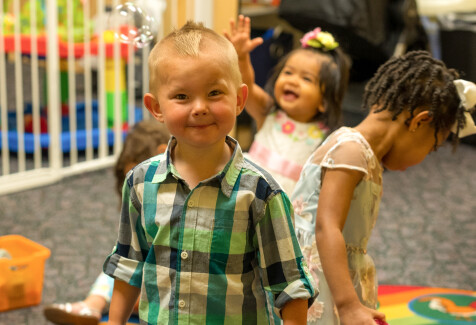 SUNBEAMS
Under 2 years
Class Schedule
Sunday | 10:00 AM: Room 304
At an age when children are learning to use their physical legs, we take this opportunity to establish their spiritual legs. This class takes the natural curiosity of a toddler and directs it toward the things of God while granting time for praise and worship, snacks, age-appropriate videos and important playtime with others.
A gate divides the room between infants and walkers, so each receives specialized attention.
What To Bring
Please pack diapers (if needed), wipes, a change of clothes and any necessary drinks – all in a bag marked with your child's name. If your toddler uses a pacifier, please attach it with a clip. Toys and blankets from home are best left out of class.
---------------------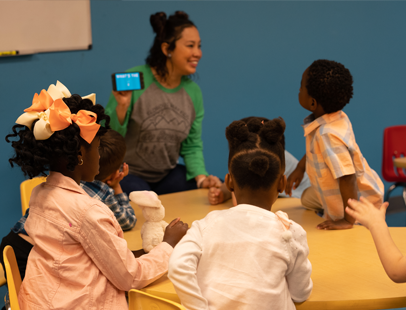 SPARKS
3 - 5 years
Class Schedule
Sunday | 10:00 AM: Room 304
Sunday | 6:30 PM: Room 306
Preschoolers are discovering so much about who they are and what they can accomplish. Start them out on the right foot with lots of praise, love, and knowledge about God and His Word. Curriculum centers on Christ-like characteristics children can put into practice. Class allows free time for group play, a snack and crafts. Lesson-appropriate videos along with prayer and singing all help kids establish their own walk with Jesus.
---------------------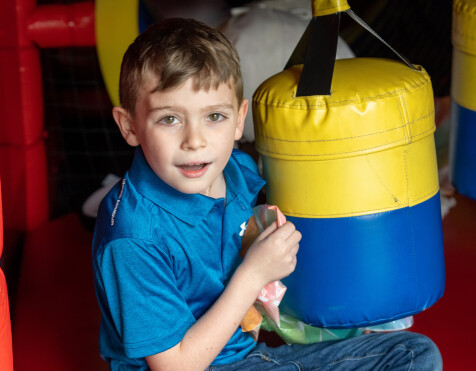 BLAZE
Kinder & 1st Grade
Class Schedule
Sunday | 10:00 AM: Room 352 (wave room)
Sunday | 6:30 PM: Room 520 (blue room)
Here's an age where kids are learning basic principles to live on, sponges soaking up everything. Our curriculum encourages them to look to God first, and balances Bible knowledge with character-building and values. Volunteer teachers see that they get plenty of hands-on practice with their new ideals as they play and share with each other and participate in on-message crafts and videos. Worship and prayer are also important parts of each K-1st service.
-----------------------
G-FORCE
2nd - 5th grade


Sunday | 10:00 AM and 6:30 PM: Room 520 (blue room)
Power-packed spirit food for kids, these classes lead into a worship experience with Jesus, then add games, object lessons and on-message videos. With our team of dynamic leaders, it's a recipe for fun – and a great place for kids to discover more about God.

-----------------------


HEALTH and SAFETY

Please don't admit your children if they have had a fever within 24 hours or have obvious symptoms of infection. We serve snacks, so please advise teachers of any allergies. Are you a parent who wishes to monitor the classroom? Please check in with a Service Supervisor and receive a guest badge. Otherwise, please remain outside when checking in or picking up your child. Thank you!