GLOBAL AID PARTNERSHIP
God's love in action
We founded Global Aid Partnership in 2008 to meet desperate needs both locally and around the world. All the outreach initiatives of Glorious Way Church happen through Global Aid Partnership (globalaidusa.org ) where we invite other churches, ministries and individuals to partner with us. Each word in the name carries impact:
Global
Jesus tells his disciples to go everywhere and reach everyone. Circles of influence start at home and extend far beyond to fulfill God's call.
Aid
Real aid includes both spiritual and practical help that flows from the love of Jesus. Practical aid sustains life, while the gospel has the power to change lives from the inside out. Generosity transforms both the giver and the receiver.
Partnership
We all do our part. By sharing strengths with ministries we know to be profoundly effective, we multiply our impact. Spirit-filled Bible training centers, native evangelist networks, schools, clinics and children's homes are all among our partners.
"My little children, let us not love in word, neither in tongue; but in deed and in truth."
1 John 3:18
----------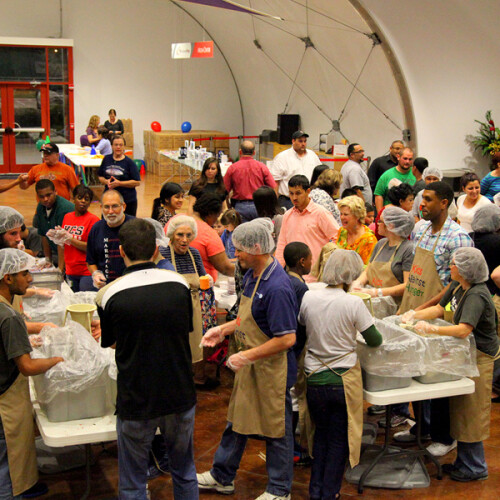 OUR INITIATIVES:
Houston's Kids Against Hunger
Since 2012, we have hosted local volunteer events to pack and ship nourishing meals to those in desperate need. From school groups to corporate teams — anyone can make a difference. Half of the food ships internationally, while half stays local, including 10% reserved for local and national emergencies. To date, we've shipped and packaged over one million meals and growing. Click here to connect with us.
-----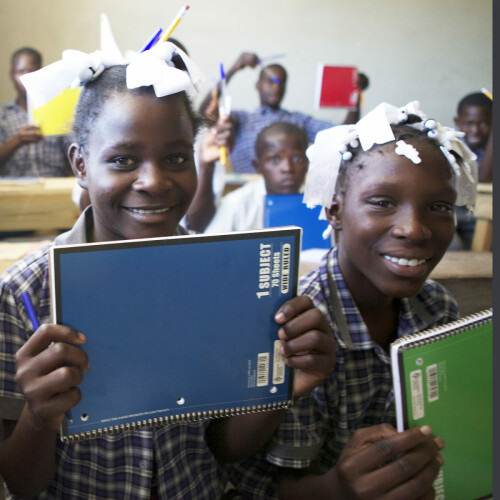 Haiti Village School
The boys and girls of Madame Beauge are outshining their circumstances, thanks to their dedicated teachers in the village's first-ever school, built with your help and supported since 2010. Mesi! (Thank you!)
-----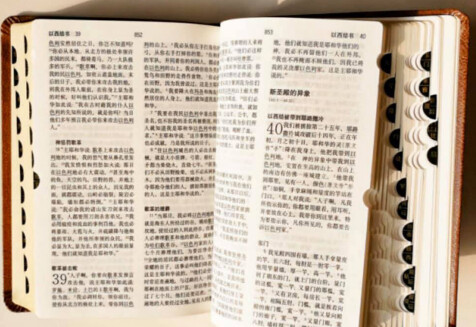 Evangelism in Communist Nations
We partner monthly both directly and through Rhema Bible Center to support the gospel in areas where it is banned and through friends who hazard their lives to share it. They are seeing amazing results, because the Spirit of God and his love are unstoppable by even the most harsh of government regimes. Thank you for your support!
-----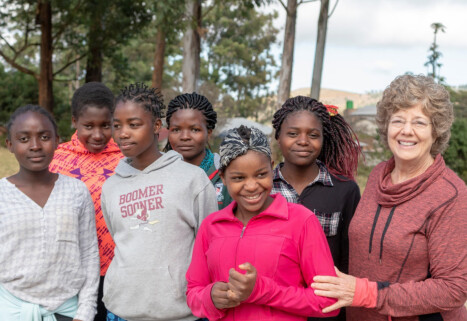 VC Children's Home, Malawi
140 students are receiving care and education from childhood to career placement. Since we began sending fortified rice meals in 2008, sick days have gone down and grades have gone up. Now students are testing among the top in their nation.
-----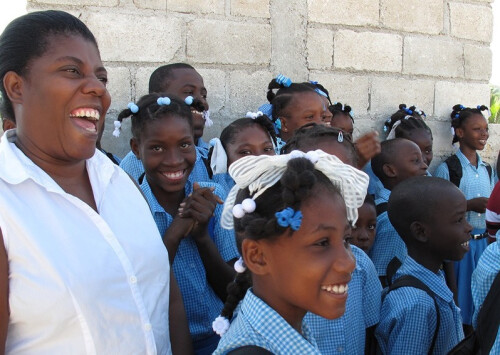 Max Manning, Haiti
Since 1963, Rev. Manning has offered leadership and aid for Haitian pastors now numbering more than 400. Since 2008, we have worked with Rev. Manning's network of churches to distribute more than 50 tons of disaster relief and food aid throughout Haiti.
-----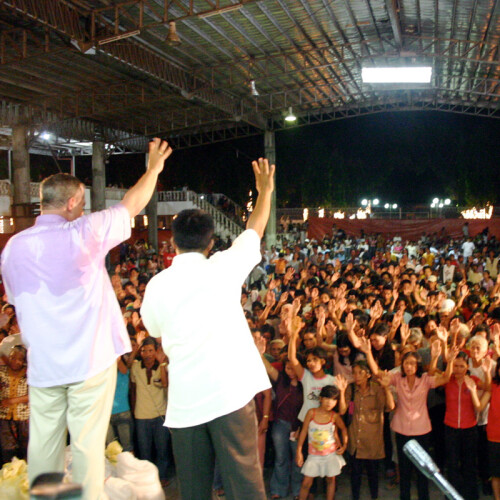 Giving Thanks
Church members come together to make the Thanksgiving season a little brighter by sharing food with needy families in the Houston area for 14 years and counting. During this time of year, many families struggle to pay bills and put food on the table. Aid is provided to these families through partnerships with Cypress Assistance Ministry (CAM).
-----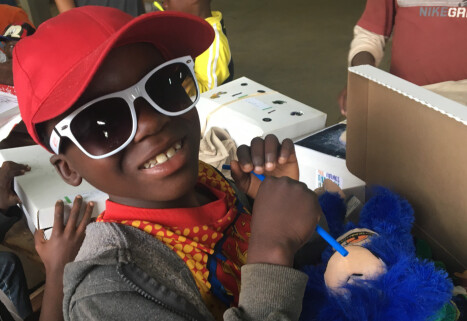 Christmas Shoeboxes
One of the great family-oriented giving opportunities at Glorious Way Church is Christmas shoeboxes filled with clothing, school supplies and toys for the orphans in Malawi.
-----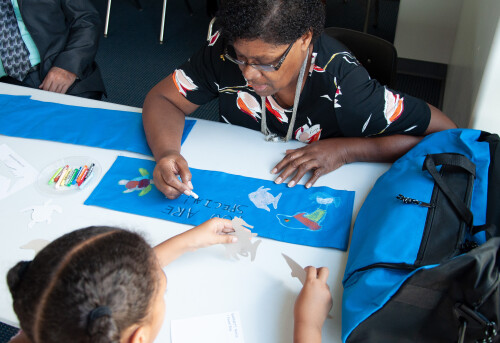 Foster Children
Defending the orphan is a hallmark of the Church throughout history. We are honored to count many loving foster and adoptive families among us. In addition, we have worked with Depelchin Children's Home and Circles of Care and continue to find new ways to show love to children who desperately need it.
-----
Advocacy
Jesus tells his disciples to go into all the world and preach the gospel. That means not just every nation, but every facet of society. The area of politics is a facet of society where churches have shied away, and the results have been heartbreaking. We are silent no more on issues of life, liberty and religious freedom. Here are some groups we support:
• My God Votes
• Houston Area Pastor Council
• Texas Values Action
• First Liberty
• Christians United for Israel
• GAP News
• GlobalAidUSA.org
----------