Get to know us
At GWC, we equip believers for the work of the ministry and stand for God's truth in our culture. We serve as a regional center, where people from all backgrounds find refreshing worship and true communion—literally "common union" with God and each other. Each service provides an atmosphere rich in the Word and Spirit, a place where you can grow. We make His presence the priority here and give the Holy Spirit time and space to work. Stay in this flow, and you can become spiritually mature, able to hear and follow God's leadings in your life and help others do the same. Whatever your level of faith, if you are hungry for more, you'll be filled and refreshed here.
What to Expect
Since we know God has a plan for each service we spend together, our pastor's role is to find that plan and lead the congregation into it. You can leave church knowing that you have met with the Most High God and heard personally from Him. Of course, this can take a little time. Plan on spending about 2 hours per service on Sunday or about an hour and a half on Wednesday. It's worth it. Also, if you're cold-natured, bring a sweater. So here's a general order for most services*:
1. Praise.

It's loud. It's demonstrative. It's an offering we bring to God (Hebrews 13:15). According to Psalm 150, we use singers and instruments – in our case, a full band. We clap our hands and even shout (Psalm 47:1). Don't be surprised if someone dances, marches, leaps or waves their arms. All of these are scriptural ways to praise the Lord. If you don't like loud, bring ear plugs. Focus on God, and you'll find yourself singing along.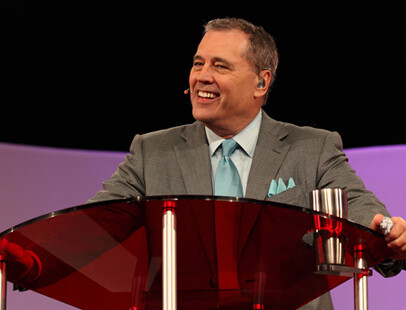 2. Worship.

When our praise is high enough, it's a great platform from which to plunge deep in worship. We worship God in spirit and truth (John 4:24) focusing all attention completely on God. No wild movements here- just peace and tenderness as we think of everything God is.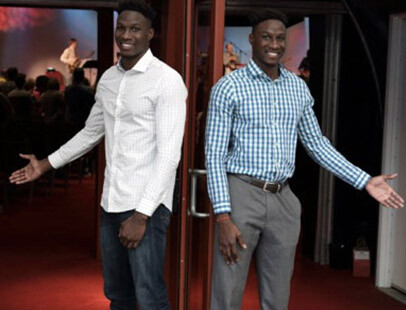 3. Altar Ministry.

The velvety feeling of worship sets a great atmosphere in which to hear back from the Lord, personally and corporately. God may give some people a message for the church: a prophecy, message in tongues or interpretation of the tongues (1 Corinthians 12:10). Those people – at most only 2 or 3 according to 1 Corinthians 14:29– stand up and wait to be recognized by the pastor. If recognized, they are given a microphone (1 Corinthians 14:40). Their message may be received by the pastor and congregation, or the pastor may gently correct the message. This process is often called "flowing in the gifts of the Spirit" and it's an important part of the New Testament church.
Pastor John or Gladys may also receive a direction from the Lord and act accordingly. Many times, they'll call specific people to the altar for special ministry or prayer. After this time, they often open the altar for anyone wanting prayer. During prayer, many people feel the presence of God in a tangible way, and they may respond by falling to the ground. If so, they're in good company; the apostles John and Paul responded in this way to the anointing (Revelation 1:17, Acts 22:7) as did others in the Bible. Whatever the response of their bodies to God's presence, everyone receives from God better when their minds are clear and free from distractions.
4. Offering.

A brief, Biblical exhortation about giving provides everyone a chance to bring their tithes and offerings.

5. Message from the Bible.

Yes the Bible. People need substance, the "whole counsel of the Word of God" where the Word is explained in context and with several supporting scriptures for main points. God wouldn't have written it all if He didn't think it related to our lives (2 Timothy 3:16). Books on psychology, excerpts from the Reader's Digest, and email forwards may pass for "relevant", but alone they're poor substitutes for real spiritual meat. If you're hungry, you'll leave full.
As for message topics, Pastor feels it's his job to lead you into the promise land God has for you. So most messages center on how to build your faith and skill in applying the Word of God in your life- your health, your family, your finances, etc. Others focus more on equipping you for outreach. Enjoy!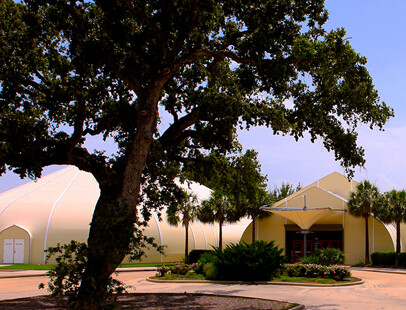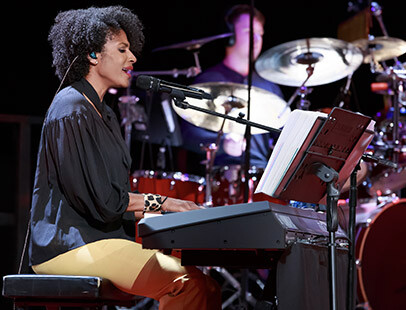 Warning: We must teach "the whole counsel" of the Word, as the apostle Paul wrote. The Bible is alive, and its prophecy is being played out in politics and current events every day. We often speak out and pray on sensitive issues during services. Some call it politics, but we call it morality, and it's not something we take lightly. As the salt of the earth, we must stand for Truth and justice in our time. Remember, salt might sting or shock the taste buds, but it also purifies and preserves. *God knows He's free at any time to break in and change our plan, and sometimes He does. We've had our services turn into spontaneous revivals, prayer meetings, and even fellowships. Now you know why we don't print a bulletin. Coming for the first time? From the street you'll see the white rain canopy over our front doors. It looks like an upside down umbrella. Feel free to park in the marked visitor parking near the canopy.
Do you or your children have special needs? Let us know in advance, and we'll do our best to accommodate you. 281-580-8806 or email